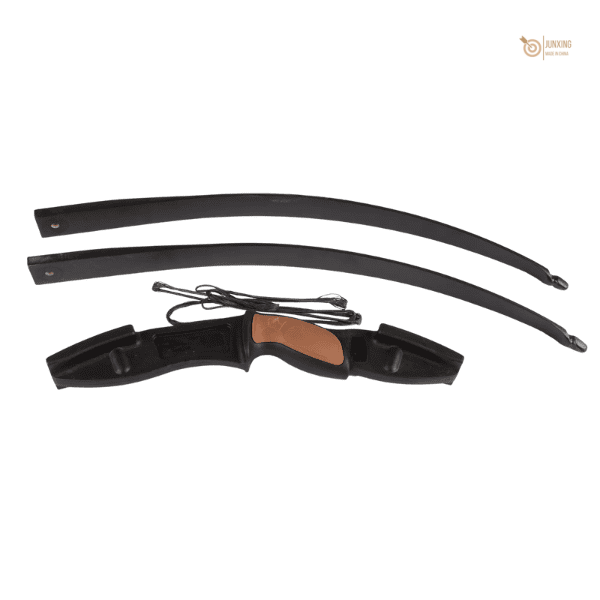 JUNXING F179A RECURVE BOW Details
Bow length:55.5″
Bow weight:2,75lb
Brace height:8.26″
Draw weight:35lb
JUNXING F179A RECURVE BOW EVALUATION
JUNXING F179A RECURVE BOWDESCRIPTION
The JUNXING F179A recurve bow is an excellent bow for the beginner. At 35 pounds draw weight, it won't require you to spend too much time building strength while still having enough power to take down a medium-sized game. The 8.26″ brace height provides a clean shot with minimal noise. The JUNXING F179A recurve bow is ready to be used right out of the box, with a lightweight design and vibration-dampening technology for better shooting accuracy. This bow will grow with you as your skills improve and you have more experience hunting bigger games.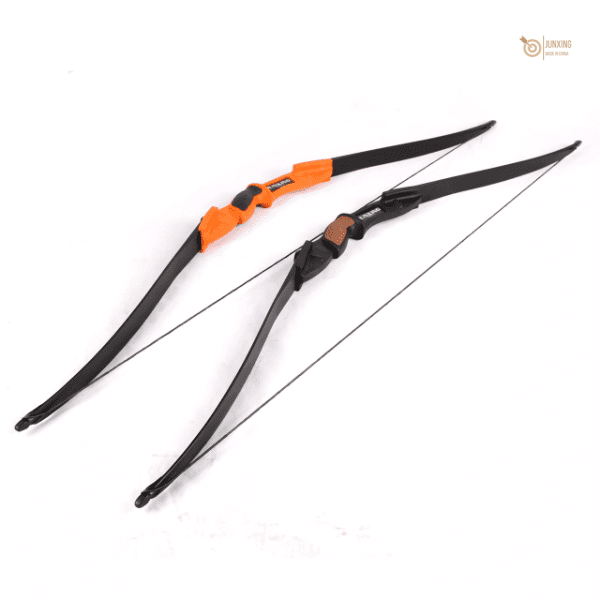 JUNXING F179A RECURVE BOW REVIEW
"I bought this bow at the recommendation of a friend. I was surprised that the price was very cheap, but the quality is excellent. I am a beginner and I can't wait to start practicing with it."
"This JUNXING f179a recurve bow is really easy to use and I've never had an issue with it so far. It's a great bow for beginners and is affordable."
"JUNXING F179A 35lbs recurve bow is one of the best looking and shooting bows on the market. I have tried a few other bows and this one has been my favorite to shoot."