Model NO.: z251
bow size: 51″
weight; 3lbs
draw weight: 45″
brace height: 8″
colour: black, camouflage
Junxing Z251 Archery Recurve Hunting Bow EVALUATION
Junxing Z251 Archery Recurve Hunting Bow DESCRIPTION
Section: This is a recurve bow and arrow for adults, used for hunting or archery competitions. It is suitable for both right-hand and left-hand users.
Section: The bow riser comes in three beautifully-coloured designs, black and blue, black and white, or orange and white.
Section: This bow has a draw weight of 22lbs-40lbs (10kg-18kg).
Section: It is made from fibreglass and maple laminations to give it durability without making it too heavy.
Section: The shaft of the arrow is made of aluminium alloy material.
Section: Shaft length: 30″ (76cm) | Spine: 500.
Section: The whole set includes one bow, one arm guard, one finger guard, 12 arrows with tips and 3 target paper faces.
Section: This recurve bow is not suitable for children under 12 years old.
Takeaway: Perfect choice for either beginner as well as expert hunters or archers.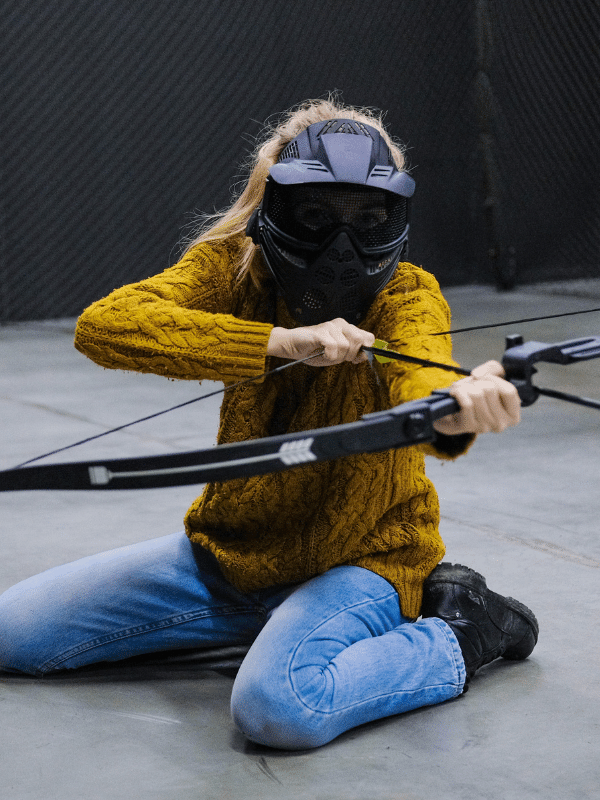 Junxing Z251 Archery Recurve Hunting Bow REVIEW
"I am a hunter, and the Junxing Z251 is the perfect bow for me. It's got enough power to take down large game and it doesn't weigh too much. I highly recommend this bow for any hunter, no matter their skill level."
"The Junxing Z251 is the best recurve hunting bow I have ever seen. It is so lightweight and easy to carry in a backpack for a day of hunting. The Junxing Z251 can also be used for target practice and taking down some big game. Definitely going to buy one."
"My son wanted a bow, but I didn't want to spend hundreds of dollars on it. Somebody recommended Junxing Z251 Archery Recurve Hunting Bow to me and I was able to get something that was just as good for less than $50."