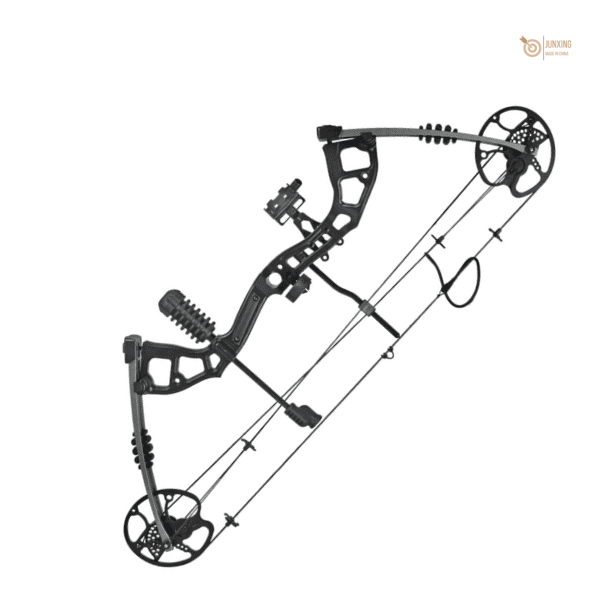 RH HANDED BOW
IBO Speed:325fps
Axle – to -Axle:31.5″
Draw weight: 0- 70lbs
Draw Lengths: 9-31″
Brace Height: 7.2″
Let-off: 80%
Single bow Weight: 3.08lbs
JUNXING M193 COMPOSITE BOW EVALUATION
JUNXING M193 COMPOSITE BOW DESCRIPTION
JUNXING M193 compound bow is a "nice" beginner level compound bow. It has all the features that you need to get started in archery. The JUNXING M193 bow is 30% let off and everyone from a beginner to advanced archer will benefit from this range. It comes with S35 carbon material which increases the rigidity of the bow by 35% and reduces the vibrations by 60%. The adjustable draw length lets you customize the draw length to fit your preferred shooting style, including Strength shooting and Fast shooting. The draw weight can be adjusted between 10-70 lbs for both right and left handed archers. It comes with an arrow rest with stabilizer system which eliminates torque. The deer hunting rope helps reduce noise during shooting. The Monarch assembly uses high quality cams that provide a smooth transition on each shot as well as providing increased speed at no additional effort on your part.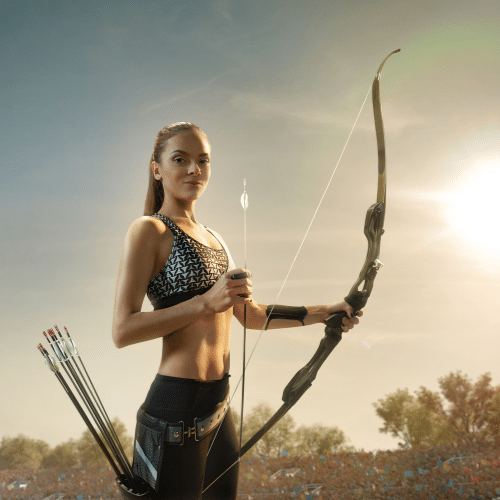 JUNXING M193 COMPOSITE BOW REVIEW
"I am a hunter and this is the best bow I've ever shot. Thanks JUNXING M193 COMPOSITE BOW."
"JUNXING M193 COMPOSITE BOW is a good bow for the price. It shoots well for the money."
"I use this bow for my archery practice. It doesn't take up too much space in my closet, and is sturdy and strong."