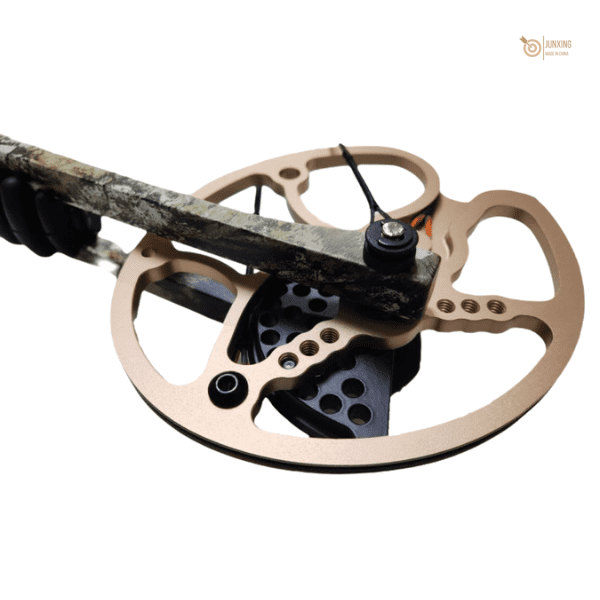 JUNXING M109K COMPOSITE BOW Details
Weight:3.6lb
draw weight:40-65lb,can adjustable
draw length:25— 30inch
Brace height:7 "
Alex to axle:20 "
Let off:80%
IBO rating:420fps(12mm steel ball )
JUNXING M109K COMPOSITE BOW EVALUATION
JUNXING M109K COMPOSITE BOW DESCRIPTION
The JUNXING M109K compound bow is a full-sized hunting bow with a long draw length of 25″-30″. Using a 7″ brace height, combined with our 80% let-off guarantee makes this bow easy to hold at full draw. With an adjustable draw weight that goes all the way up to 65 lbs and down to 40 lbs. The B50 limbs have been specifically designed so that the center serving runs at the widest point of the limb which gives maximum performance and speed while still being quiet during your shot cycle. The riser has what could be described as an asymmetrical shape which gives maximum forgiveness in the cam system while only increasing 3/16ths of an inch in overall width.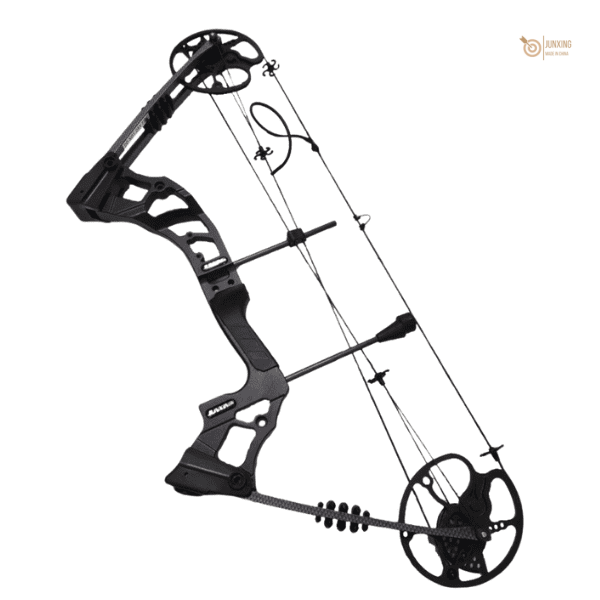 JUNXING M109K COMPOSITE BOW REVIEW
"I love my Junxing M109K compound bow! I have always been a fan of compound bows. I am not the biggest person on the planet and it is difficult to find these magnificent bows that are appropriate for a small, fast-paced target shooter like me."
"The bow is amazing. It is so easy to use and it feels great in your hands when you are using it. I can't wait to get my next one!"
"I have been hunting for over 40 years, and I have used many compound bows. When I tried the JUNXING M109K out I knew this bow was going to be a winner. It is easy to use, and it gives me more power than any other bow I have hunted with."