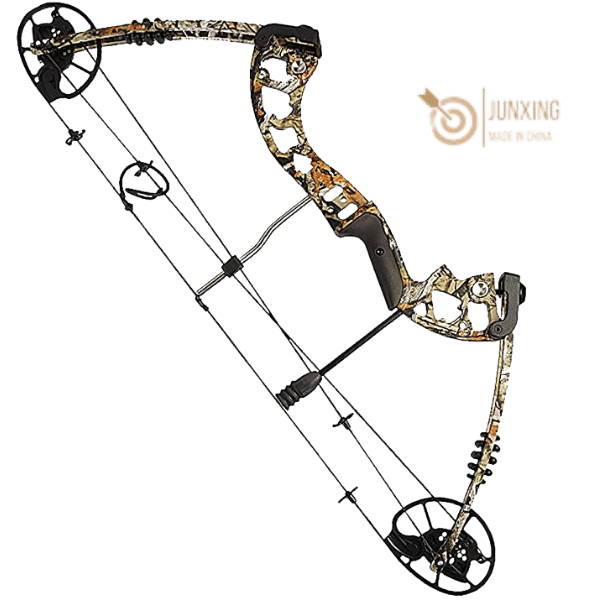 Brand: JUN XING
Color: Barebow
Material: Aluminum alloy + glass fiber
Item Weight: 1.5 Kilograms
Hand Orientation: Right Hand
♦ The bow handle is made of aluminum alloy, which combines quality with performance.
♦ The bow piece is made of glass fiber, which makes it heat resistant, corrosion resistant, and has high tensile strength.
♦ The CNC achieves an 80% effort-saving integrated cam mechanism;
♦ long-time aiming can be achieved thanks to the sturdy and durable engineering principle.
JUNXING M125 ARCHERY COMPOUND BOW SET EVALUATION
JUNXING M125 ARCHERY COMPOUND BOW SET DESCRIPTION
Section: Draw Weight: 45-60lbs
Section: Draw Length: 25.5"-31.5"
Section: Material: Aluminum alloy/Fiberglass
Section: IBO Speed: 290fps
Section: Net Weight: 3.3lb
Section: Brace Height : 7"
Takeaway: Amazing Archery Compound Bow Kit for Adult Kids and All Beginners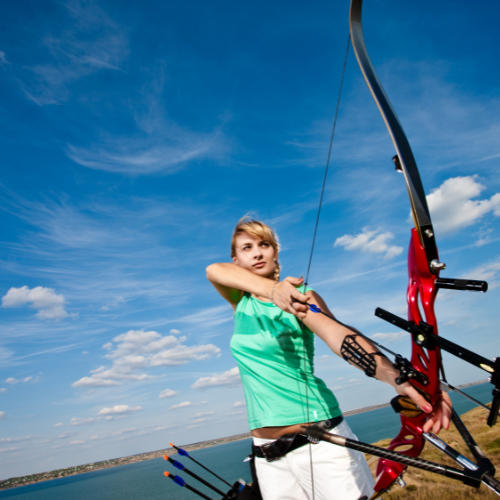 JUNXING M125 ARCHERY COMPOUND BOW SET REVIEW
"This bow is absolutely amazing, I am a beginner and this bow is perfect for my current skill level. It is accurate and has great range. The only thing that could be a little better is the quality of the arrows, but what can you expect from $25 arrows."
"I ordered this bow and arrow set because I wanted to get back into archery, but I was worried that the arrows would break before I even got the chance to shoot them. Well, this set arrived and when I pulled out the arrows they looked really sturdy and well made. There are four of them and they are really light weight which is perfect for me!"
"After buying this bow set, I can't believe the quality. It is the perfect weapon for me and my family. My sons love to shoot at targets with it, especially when they beat their dad! They are not only learning how to use a weapon but also to respect one."