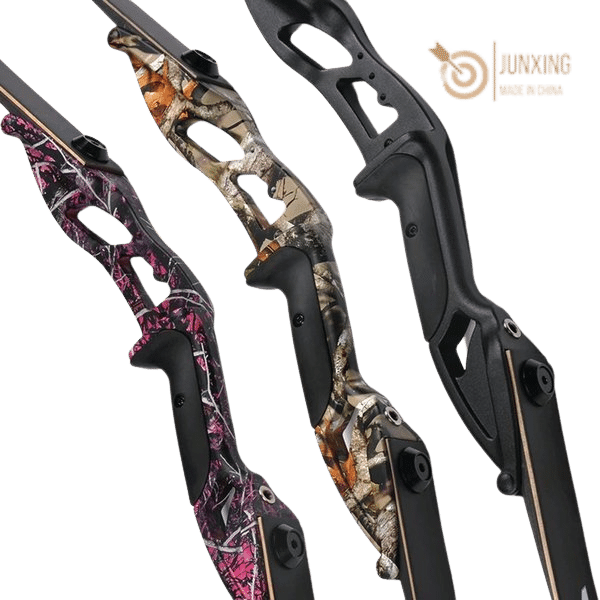 JUNXING F179 HUNTING BOW Details
Brand: JUN XING
Color: Forest camouflage
Material: Magnesium aluminum alloy
Hand Orientation: Right Hand
♦ Comprised of magnesium-aluminum alloy, the whole bow has very lightweight while ensuring good hardness.
♦Composite materials such as Canadian hard maple and American glass fiber are made using a lamination process.
♦ The unique release mechanism makes shooting easier while aiming and saves labor.
♦This bow is recommended for right-handed shooters interested in learning archery, beginners, and skilled archers.
JUNXING F179 HUNTING BOW EVALUATION
JUNXING F179 HUNTING BOW DESCRIPTION
Section: Compound Bow Junxing F179
Section: For right hand, 30-55 pounds drawing weight and 19-30 inches draw length.
Section: It has an axel to axel of 30″ and a brace height of 7.5-8.".
Section: The draw weight can be adjusted by a bow press or by a local archery shop, then turn the limb bolts clockwise in 1/2 turns to increase draw weight and counterclockwise to decrease draw weight.
Section: It features a 7075 aluminum bow riser with riser cutouts that reduce weight without compromising rigidity, making it light but sturdy.
Section: The string is made from high quality B50 material which is highly resistant to stretching and breaking, helping it keep its peak performance longer.
Section: Aluminum alloy cam and idler wheel with precision sealed bearings for smooth and quiet shots.
Section: Widen anti-skid grip for perfect hand feeling.
Section: It is great for beginners as well as experienced archers. Ideal for hunting, target practice, shooting competitions and more!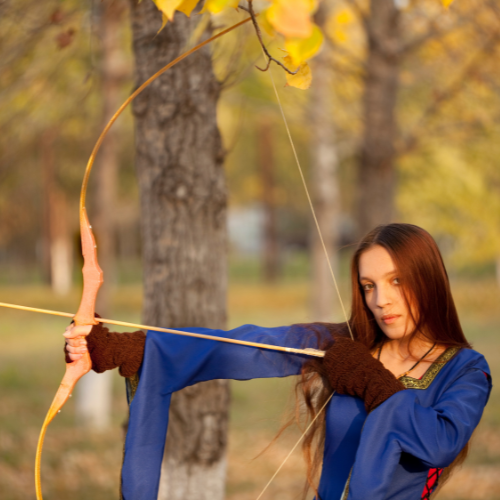 JUNXING F179 HUNTING BOW REVIEW
"This is a great hunting bow. I have been an avid archer for over ten years, and I can attest that this bow is of the highest quality. It's very durable, easy to set up, and has a great range. It's one of my favorite pieces of equipment."
"I recommend the JUNXING F179 HUNTING BOW to anyone who is looking for a good quality hunting bow. It is not expensive and it shoots very smoothly. When I was looking for a new hunting bow, I was torn between this product and one of the more expensive ones. As soon as I used it, I knew that this was definitely the product for me."
"This bow is absolutely amazing, I am a beginner and this bow is perfect for my current skill level. It is accurate and has great range. The only thing that could be a little better is the quality of the arrows, but what can you expect from $25 arrows."