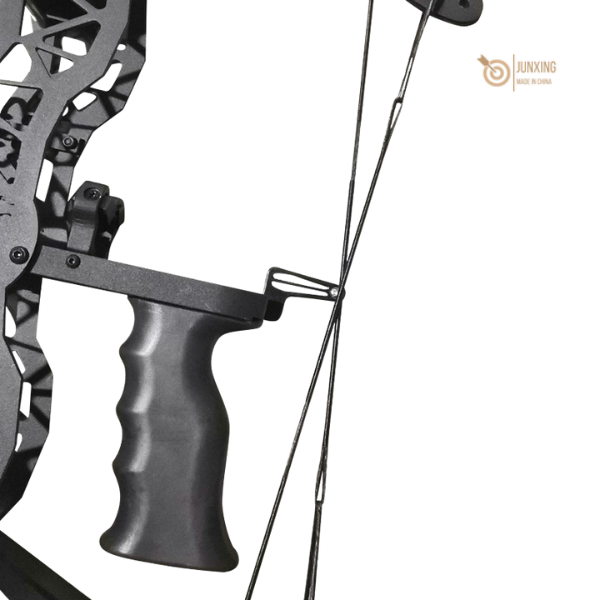 Place of Origin:
Shandong, China
Brand Name:
Junxing
Model Number: M109E
Type: Bow & Arrow Set
Use: SHOOTING
Riser Material: Aluminum Alloy Riser
Limbs: Import fibreglass
Cams: CNC machined
Axle to Axle: 21″
Draw weight: 30-60lbs
Draw length: 25.5″-28.5″
Brace height: 8.6″
IBO Speed: 345fps
Steel ball: >9mm
Package: 39x13x69.5cm/box
Junxing M109 Mini Triangle Compound Bow EVALUATION
Junxing M109 Mini Triangle Compound Bow DESCRIPTION
Section: The M109 is a high quality mini size bow with a smooth draw.
Section: Junxing M109 is the small size of the three M109 models.
Section: Mini compound bows are becoming increasingly popular for younger shooters as well as adults who want to save space and weight.
Section: This bow is available in both left and right-handed models.
Section: It has a draw weight from 15 to 30 pounds, making it an ideal bow for beginners, youth or smaller adult archers.
Section: The wide range of draw weight options makes this bow great for everyone from kids to adults. It can be used by young archers who are just learning how to shoot, or by more experienced archers looking for a great deal on a high-quality mini bow.
Section: Made with aluminium alloy limbs and a durable fibreglass handle, it is lightweight and easy to carry around. A great choice if you don't want to lug around heavy equipment while shooting targets or hunting game!
Section: This model comes with a blue string, which makes it easier to spot against the white arrow rest when aiming at your target from far away distances because the white fills in behind it so there isn't much contrast.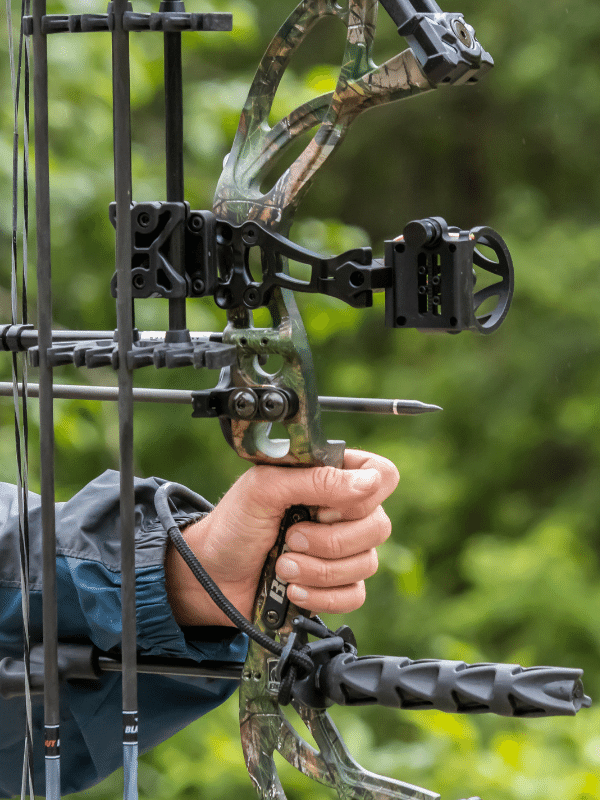 Junxing M109 Mini Triangle Compound Bow REVIEW
"I have been shooting Junxing M109 Mini for the last three years and it is a great bow. The overall feel of this bow is very nice. I would recommend it to anyone."
"I was never able to shoot a bow before, but I wanted to take up archery as a hobby. The Junxing M109 Mini is perfect for beginners and it also comes with all the accessories you need to get started. You don't need much more than this! It's great!"
"I have been shooting bows for a long time and I can confidently say that this is the best bow I have owned. This is my third Junxing M109 Mini and they are always consistent and they are such high quality."