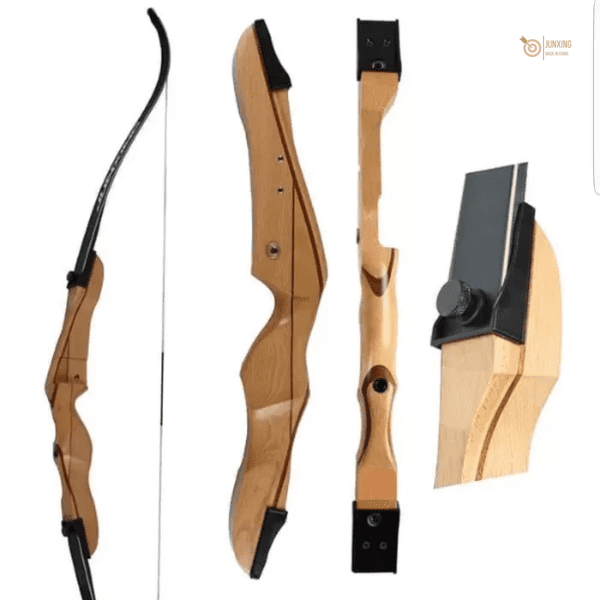 JUNXING F168C RECURVE BOW Details
Total length: 68"
Draw weight:18-32lbs
Brace Height: 7.75-9″
Max draw length: 32"
Weight: 2.6lb
Riser"23″
weight: 1.43lb
JUNXING F168C RECURVE BOW EVALUATION
JUNXING F168C RECURVE BOWDESCRIPTION
The JUNXING F168C recurve bow is perfect for beginners. Its simple design makes it easy to use and take down, while still being lightweight and sturdy. The high-quality wood material makes this product durable enough to get the job done right. Group this recurve bow with an arrow set, a quiver and some finger tab protectors and you'll be well on your way to having more fun than you've ever had before!"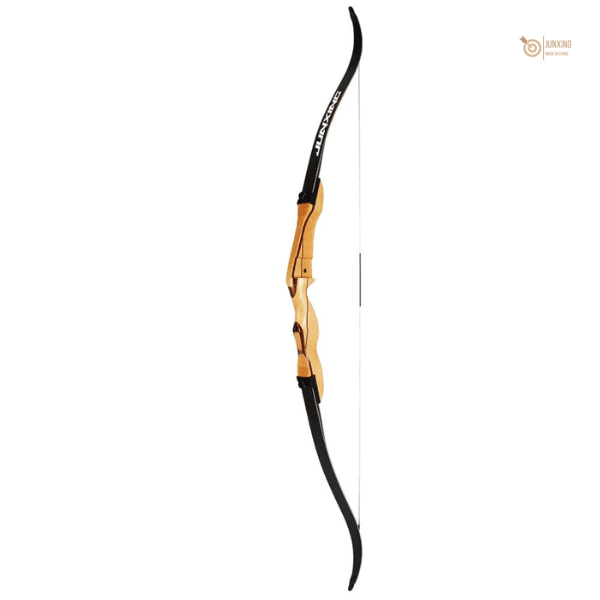 JUNXING F168C RECURVE BOW REVIEW
"I enjoyed the JUNXING F168C recurve bow from JUNXING Archery, a great bow for beginners. It was easy to assemble and straight forward to use. I would recommend this bow."
"I have been using this bow for six years now. I am a professional archer and this is the best bow I have ever used. It shoots straight, strong, and well balanced."
"I needed a new bow for my son who is 5 and learning to use a bow. He has never shot anything before and I am always looking for things that will be safe, fun, and not break the bank. I was really pleased when I was able to find this JUNXING F168c recurve bow on this site as it is reasonably priced, light weight, perfect for beginners."