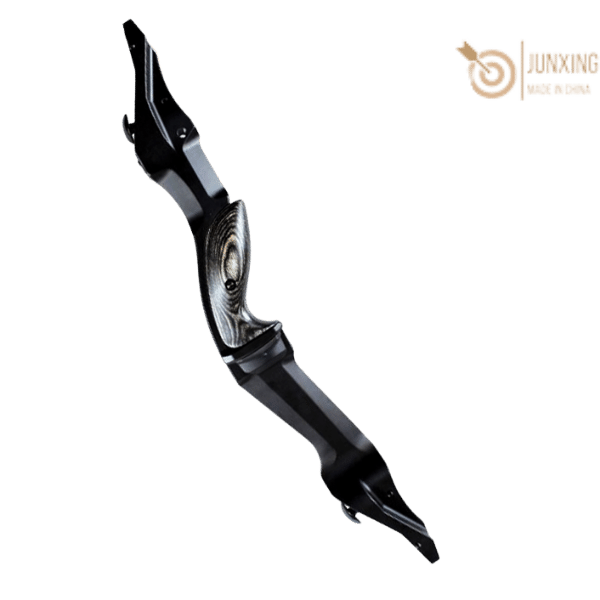 JUNXING F261 HUNTING BOW Details
CNC aluminum riser
D97 strong string
Carbon foam limbs
Advantages :
1 riser size : 17″ 19″ 21″
2 hand choice: RH or LH
3 bow length choice : 60″ 62″ 64″ 66″
4limbs length choice : 60″ 0r 62″ ; 68″ or 70″
Five limbs material choice: fiberglass limbs, carbon foam limbs.
6 limbs color: carbon foam limbs black, fiberglass limbs black or brown
JUNXING F261 HUNTING BOW EVALUATION
JUNXING F261 HUNTING BOW DESCRIPTION
Section: JUNXING F261 is a high performance bow that combines the speed and accuracy that bowhunters need with incredible versatility. This reliable bow meets all of your hunting needs through its solid base, light weight frame, and useful accessories.
Section: The limb of the F261 is made of Fiberglass with maple laminations. This limb provides the balance between strength and flexibility to give you both power and speed when you are firing an arrow.
Section: The riser is made from aluminum alloy. It is designed to be lightweight so that even if you use this bow for a long time in the field it will not tire you out.
Section: The F261 comes with accessories that make it even more useful for the user. A stabilizer and a sight makes aiming your shot easier, while a quiver allows you to store your arrows on the bow so you don't have to waste time looking for them when you are hunting. The riser also offers a place to put up a torch, which can help you aim at night or in low light situations.
Section: This durable, efficient bow was built to support the strenuous activities of hunting while keeping your safety in mind at all times. It is an excellent choice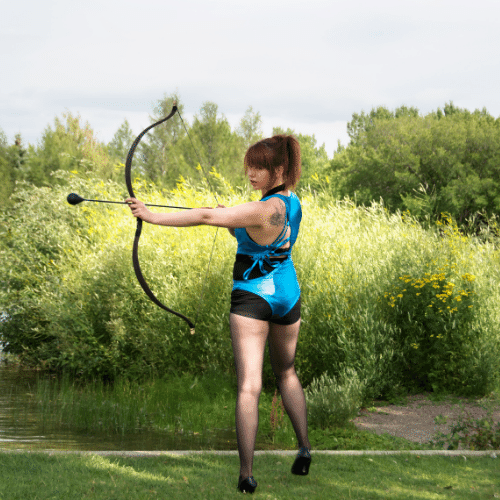 JUNXING F261 HUNTING BOWREVIEW
"I am a hunter. I have been hunting for over 10 years now and I have yet to find a better bow than the one from JUNXING. It is lightweight, durable, and accurate. The price is definitely worth it."
"I am a very avid archer and I have been using the JUNXING F261 for about 5 months now. It is not only very comfortable but also very accurate. I am impressed with how sturdy it feels, but also how light it is. The bow has really made a difference in my experience shooting recurve bows."
"This is a great bow for the price, but it's not about the price. It's about the quality. I have had other bows that cost a lot more and this one is just as good or better."