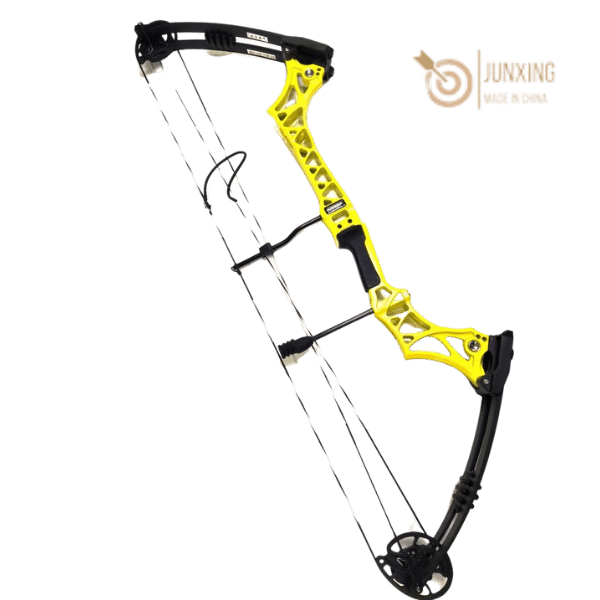 JUNXING M108 COMPOUND BOW Details
Model Number: M108
Type: Bow
Bow Type: Compound Bow
Use:Hunting
Color:black, blue,red
JUNXING M108 COMPOUND BOW is designed with high accuracy and low vibration to improve shooting performance. With its lightweight, compact and smooth drawing, the bow can provide you with an excellent shooting experience. And the ergonomic design allows users to shoot more conveniently and comfortably.
JUNXING M108 COMPOUND BOW EVALUATION
JUNXING M108 COMPOUND BOW DESCRIPTION
Section: This is a product review for the JUNXING M108.
Section: The product is a compound bow for hunting.
Section: It has an axle-to-axle length of 31 inches and weighs only 3.3 pounds.
Section: The draw weight can be adjusted from 19 to 55 pounds and the draw length can be adjusted from 23 to 30 inches.
Section: The bow has a maximum speed of 315 feet per second at 55 pounds.
Section: A string stop damping system reduces post-shot vibration and noise, making it ideal for hunting in densely forested areas, where stealth can be greatly appreciated.
Section: It also comes with a five pin sight, an arrow rest, a peep sight, a release aid, three carbon arrows and a d-loop.
Takeaway: This is an ideal bow for those who are just getting started in hunting or archery as it can be easily adjusted to fit user's needs.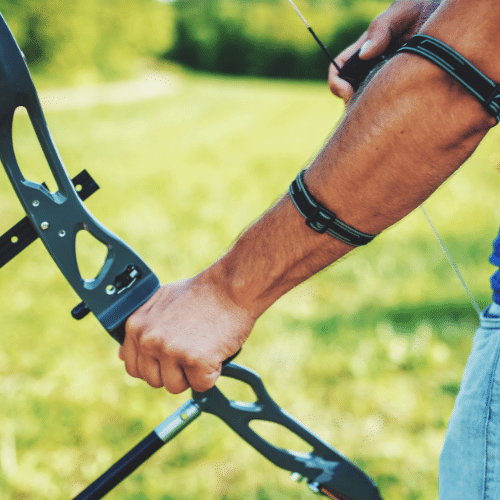 Junxing F118 Archery Compound Bow REVIEW
"I teach archery and I love my JUNXING M108 COMPOUND BOW. It is lightweight and easy to use, which is perfect for beginners. The bow is smooth and has a great grip for me to use with my students."
"Great for beginners! I am so happy with my purchase. This bow is easy to shoot and has great precision. The string on the bow is really good, enhancing the performance of the bow by a lot."
"I love my new bow. It's not too heavy, but I can still feel it in my arms when I am drawing the string back. The grip is very comfortable and it's easy to adjust the settings. I was looking for a bow that had both these qualities because they are hard to find. Thank you JUNXING!"