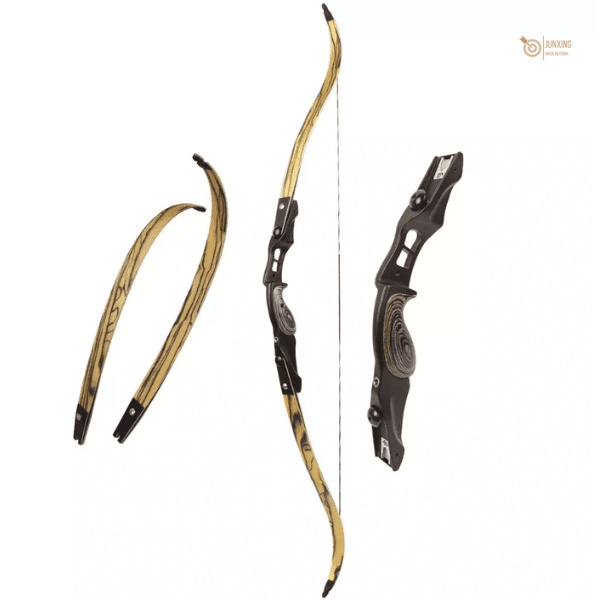 JUNXING F161 RECURVE BOW Details
Usage:Shooting.hunting
Feature:long bow
Product name:F161
Style:ILF
Draw weight:30-60lbs
brace height:7.5-8″
draw length:32″
riser length:17″
bow length:60″,62″
Color:Black riser
JUNXING F161 RECURVE BOW EVALUATION
JUNXING F161 RECURVE BOW DESCRIPTION
JUNXING F161 recurve bow comes with a solid wooden riser, which provides a wide grip and contributes to better balance. It has a longbow design and is lightweight, smooth and accurate. Its long limb smoothly absorbs vibration for a fast arrow release and higher arrow speed, allowing you to shoot accurately at longer distances.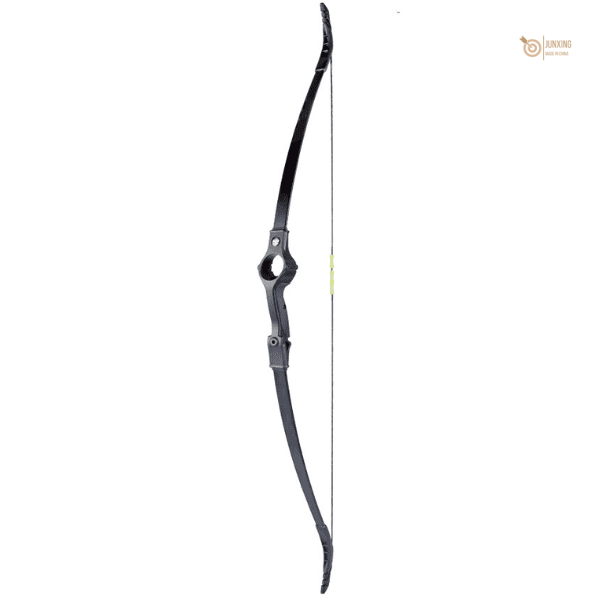 JUNXING F161 RECURVE BOW REVIEW
"The JUNXING F161 bow is by far one of the best bows I have ever used. It has a great balance and most importantly it's very easy to use because of its power and design. It was so natural for me to go from a traditional compound bow to the recurve. This bow is perfect for people who want the easy draw weight that this type of bow offers."
"I would recommend this bow to anyone who is looking to get into archery. It's a good starter bow and it is very light weight."
"This is a great recurve bow, by far the best bow I have ever used. It is so easy to use and it has given me some amazing shots. I will definitely recommend this to any of my friends."