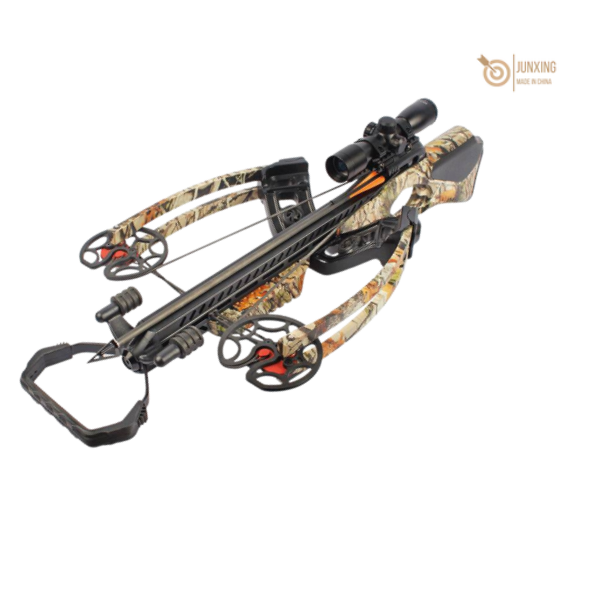 Bow size: 34.25"*18.9"
Bow weight:8.6lbs
Power stroke: 16.54"
Draw weight :135lbs 150lbs 160lbs
Velocity : 340-380fps
Accessories : cocking aid 1pc,3*32scope 1pc ,20" carbon bolt 3pc ,
quiver 1pc, Allen key 1set, manual book 1pc.
Junxing M81 Hunting CrossbowEVALUATION
Junxing M81 Hunting Crossbow DESCRIPTION
Section: The Junxing M81 Hunting Crossbow is suited for both beginner and professional hunters.
Section: The cross-bolt is not only powerful but accurate too.
Section: It features a lightweight body made of aluminium alloy.
Section: It comes with four 16-inch carbon bolts and a rope cocker to help you cock it easily.
Section: Its trigger system is integrated into the handle and is very easy to use.
Section: It is ambidextrous so you can use it whether you are left or right-handed.
Takeaway: Accurate and powerful, the Junxing M81 Hunting Crossbow will make hunting more enjoyable.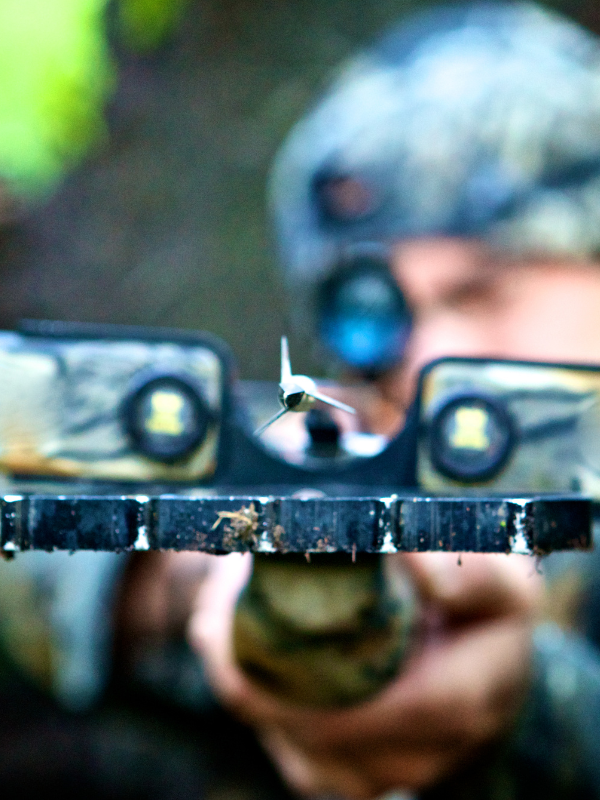 Junxing M81 Hunting Crossbow REVIEW
"I bought a Junxing M81 Hunting Crossbow from this company and I am amazed at the quality! The packaging was very well done, but more importantly the quality of the product is what really matters. This is a well made crossbow that I am sure I will be using for many years to come."
"I bought the Junxing M81 Hunting Crossbow because I wanted to hunt for my family. It is versatile enough that my kids can use it too and it is lightweight so it is easy for me to carry around. The only problem is when I shoot a deer, I have to put the crossbow down and run after it because my arrows don't go very far."
"I'm a hunter, so I do a lot of research on hunting gear and equipment. I've found that the Junxing M81 Hunting Crossbow is very durable and has some of the best features for hunting."